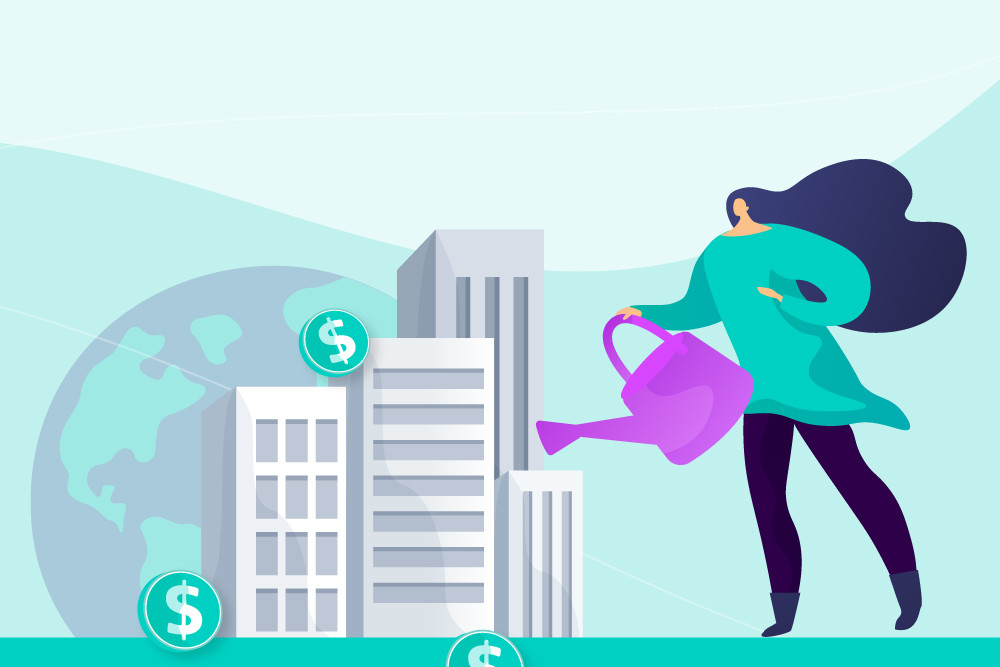 Corporate Social Responsibility — Is There More to It Than Making Companies Look Good?
3 min read
23 Mar, 2023
By Shivani Hemnani
Corporate Social Responsibility (CSR) is more than a company doing a bake sale to raise money for charity. While bake sales for charity aren't a bad thing, true Corporate Social Responsibility happens when a company embeds philanthropic, social, or ethical goals into its very business model.
Corporate Social Responsibility is an instrumental way through which a company achieves and balances its triple bottom line strategy (i.e. its economic, environmental, and social elements), beyond the occasional good deed. So, why would a company want to prioritize CSR? There are a handful of reasons.
CSR can be helpful from a risk management perspective. Having sound corporate governance and striving to comply with regulatory requirements can help an organization cope with risks in the face of internal and external adversities. For example, it can help with keeping senior management accountable and having responsible financial reporting. On top of that, effective contingency and business continuity plans can potentially mitigate risks for an organization in case the company is affected by an economic downturn or faces audits or litigations. In turn, this may also protect stakeholders and help the company stay out of controversy, hence keeping away from negative publicity.
CSR can also act as a motivational factor for company stakeholders. Many big organizations now encourage employees to take part in CSR initiatives by setting aside employee volunteer hours. This can help motivate employees by helping them participate in causes they care about. Employees do pay attention to the values of the companies they work for, research suggests that nine out of ten employees say they want to work for a responsible company (Dawkins, 2004).
A study involving 2,500 employees conducted across Europe, America, and Australia found that almost one in four respondents who think their organization is environmentally aware have a higher sense of motivation towards making their company succeed, when compared to only eight percent of those who feel their company is not paying sufficient attention to these issues (Mori, 2006).
Moreover, if employees genuinely believe that their company has a solid focus on CSR, there is an indirect added value to the firm's brand image. That same study of 2,500 employees found that 74% of respondents would believe the word of an employee over a company's marketing material regarding their contribution to the society and the environment.
In recent years, there has been a growing trend in businesses setting up CSR procurement policies and showing preferential treatment to suppliers who source responsibly. This type of CSR policy helps companies find cost-effective ways to reduce waste or ensure certain quality standards. Additionally, adhering to fair trade and labor policies, can help companies avoid controversies and may help minimize risk exposure.
When CSR is deeply rooted into a business' practices, it can help with a variety of things, whether that's engaging company stakeholders, managing risk, or something else. That's in addition to the benefits for the environment and society that CSR strives to create. This is why many companies adopt CSR policies, to try to create value inside and outside of company walls.
Risk considerations:
Responsible investing incorporates Environmental Social Governance (ESG) factors that may affect exposure to issuers, sectors, industries, limiting the type and number of investment opportunities available, which could result in excluding investments that perform well.
• • •
The views expressed are those of the author at the time of writing, are not necessarily those of the firm as a whole and may be subject to change. The information contained in this advertisement is for informational purposes and should not be regarded as an offer to sell or a solicitation of an offer to buy any. It does not constitute a recommendation or consider the particular investment objectives, financial conditions, or needs of specific investors. Investing involves risk, including the loss of principal. Past performance is not indicative or a guarantee of future performance. We do not provide tax, accounting, or legal advice to our clients, and all investors are advised to consult with their tax, accounting, or legal advisers regarding any potential investment. The information and any opinions contained in this advertisement have been obtained from sources that we consider reliable, but we do not represent such information and opinions are accurate or complete, and thus should not be relied upon as such. This is particularly true during periods of rapidly changing market conditions. Employing ESG strategies may not result in favorable investment performance. Securities offered through Fennel Financials, LLC. Member FINRA SIPC.