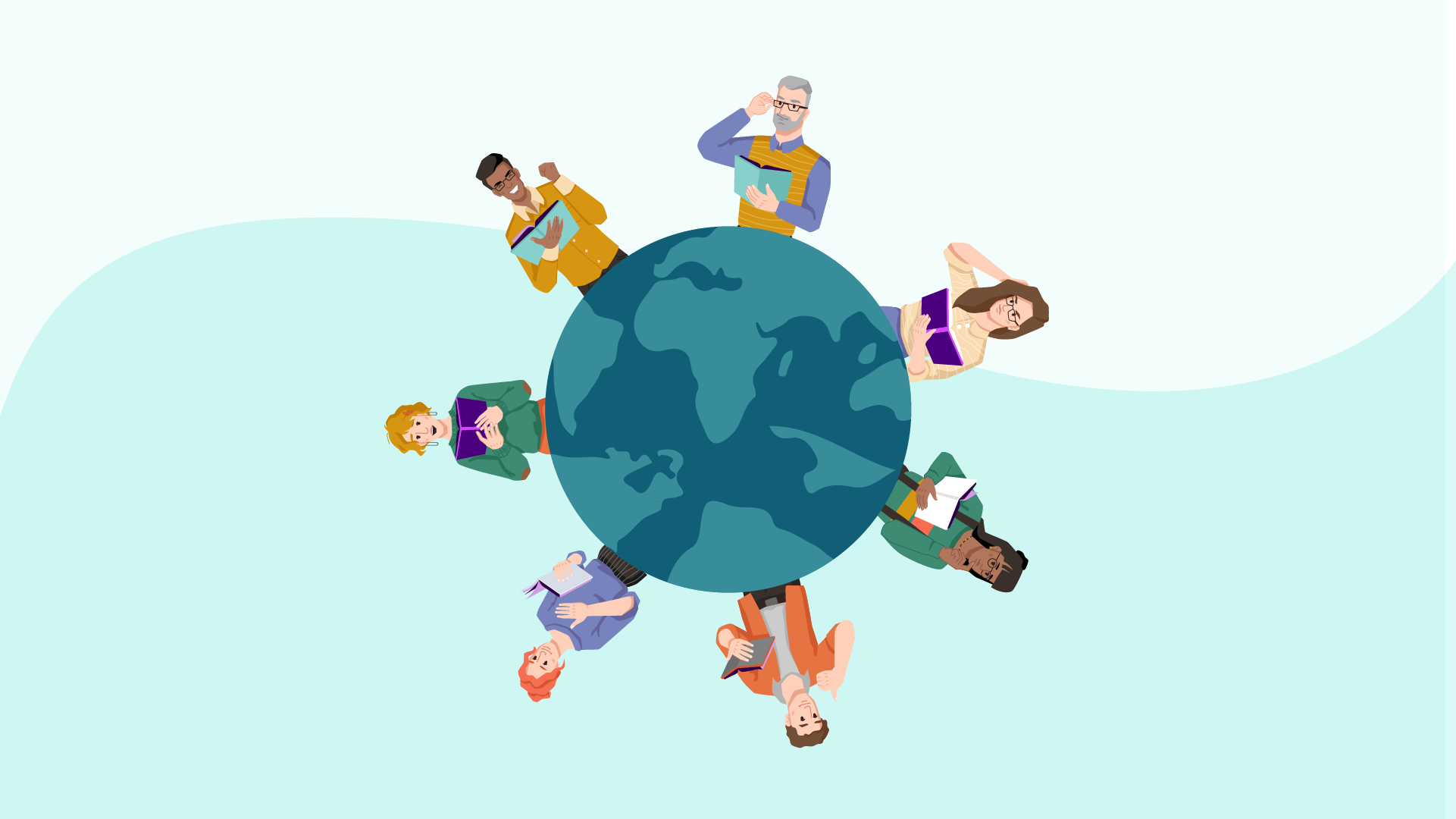 Business Schools Are Ushering In a New Era of Sustainability
5 min
08 Jun, 2023
By Sultan White
MBA programs are a breeding ground for future business leaders, so analyzing the trends that pop up in business schools across the country can give us a window into the direction the corporate world is heading.
So what's one growing trend we see? Sustainability.

As the demand for sustainable business practices continues to grow, business schools are increasingly incorporating sustainability into their curricula. Teaching sustainable business in higher education equips students with the skills to address environmental and social challenges in their future careers and drive the transition to a more sustainable economy.
It is difficult to determine which business school was the first to offer courses in sustainability as many schools have been incorporating sustainability into their curricula for several decades. One of the earliest programs to offer courses in sustainability was the Erb Institute for Global Sustainable Enterprise at the University of Michigan. The Erb Institute was founded in 1996 through a partnership between the School of Natural Resources and Environment and the Ross School of Business. The program offers a dual-degree MBA/MS in Natural Resources and Environment, with a focus on sustainable business practices.
Another early program was the Center for Sustainable Enterprise at the Kenan-Flagler Business School at the University of North Carolina at Chapel Hill. The center was established in 1999 and offers courses and programs that focus on sustainability, corporate social responsibility, and environmental management. Presidio Graduate School in San Francisco was also an early pioneer in sustainability education and today is recognized as one of the most prestigious institutions cultivating the next generation of changemakers. Presidio Graduate School was founded in the early 2000s and offers MBA programs with a focus on sustainability and social entrepreneurship.
Since then, many other business schools have followed suit and incorporated sustainability into their curricula. And in recent years, business schools have seen a growing interest in ESG from students.
Why teach sustainability in business schools?
Today's consumers are increasingly aware of the environmental and social impacts of the products and services they buy, and they are demanding more sustainable options. So a business school degree that emphasizes sustainability can help companies appeal to these consumers.
The 2021 Deloitte Global Millennial and Gen Z Survey found that over a quarter of respondents consider a company's environmental and social impact when making purchasing decisions and First Insight's annual surveys uncovered a rising trend that consumers across all generations—from Baby Boomers to Gen Z—are willing to pay more for sustainable products.
Investors are also increasingly looking for companies that have strong environmental and social performance, as some believe that this can be an indicator of long-term financial success. The Global Impact Investing Network's Annual Impact Investor Survey found that assets under management in the impact investing industry grew to $715 billion in 2020.
On top of that, regulators are tightening environmental and social regulations, which can create new opportunities and challenges for businesses. The 2021 State of Green Business report by GreenBiz found that 58% of companies surveyed believed that regulation was a driver of their sustainability initiatives. By incorporating sustainability into the curriculum, business schools can prepare students to meet these regulatory demands and help businesses navigate this rapidly evolving landscape.
Teaching sustainable business practices can also help business schools differentiate themselves from their peers and attract students who are passionate about sustainability as well as faculty who are passionate about teaching it. Additionally, employers are increasingly looking for candidates who have sustainability knowledge and skills, as this can be a competitive advantage in today's job market. In fact, green job postings have increased by 237% in the last 5 years.
To effectively teach sustainable business practices, business schools must take a comprehensive approach that includes both core courses and electives. Core courses should cover the fundamental concepts and principles of sustainability, including environmental science, social and ethical issues, and sustainability frameworks. Electives should provide students with opportunities to explore sustainability in greater depth and develop skills in specific areas, such as sustainable operations, social entrepreneurship, or sustainability reporting.
Often, business schools engage with external stakeholders, such as industry partners and community organizations, to build partnerships and collaborative initiatives such as internships and capstone projects. And sometimes those initiatives help partners develop sustainability goals.
An example of a group that does this is the Global Engagement Committee of the Global B Corp Academic Community (B Academics). This organization works to advance the state of academic study into business as a force for good. The committee recently released a white paper which presents academic initiatives aimed at accelerating the transition to a new economy, specifically through promoting teaching and research on B Corporations and sustainable business.
The aim of the white paper is to share how these efforts have emerged and evolved and their different models, challenges and learning processes. Global initiatives such as B Academics and the United Nations' Principles for Responsible Management Education are standardizing and legitimizing the way we teach sustainable business in higher education across the world, indicating that business schools will continue to be catalysts for a new class of professionals.
∙ ∙ ∙
The views expressed are those of the author at the time of writing, are not necessarily those of the firm as a whole and may be subject to change. The information contained in this advertisement is for informational purposes and should not be regarded as an offer to sell or a solicitation of an offer to buy any. It does not constitute a recommendation or consider the particular investment objectives, financial conditions, or needs of specific investors. Investing involves risk, including the loss of principal. Past performance is not indicative or a guarantee of future performance. We do not provide tax, accounting, or legal advice to our clients, and all investors are advised to consult with their tax, accounting, or legal advisers regarding any potential investment. The information and any opinions contained in this advertisement have been obtained from sources that we consider reliable, but we do not represent such information and opinions are accurate or complete, and thus should not be relied upon as such. This is particularly true during periods of rapidly changing market conditions. Securities offered through Fennel Financials, LLC. Member FINRA SIPC.