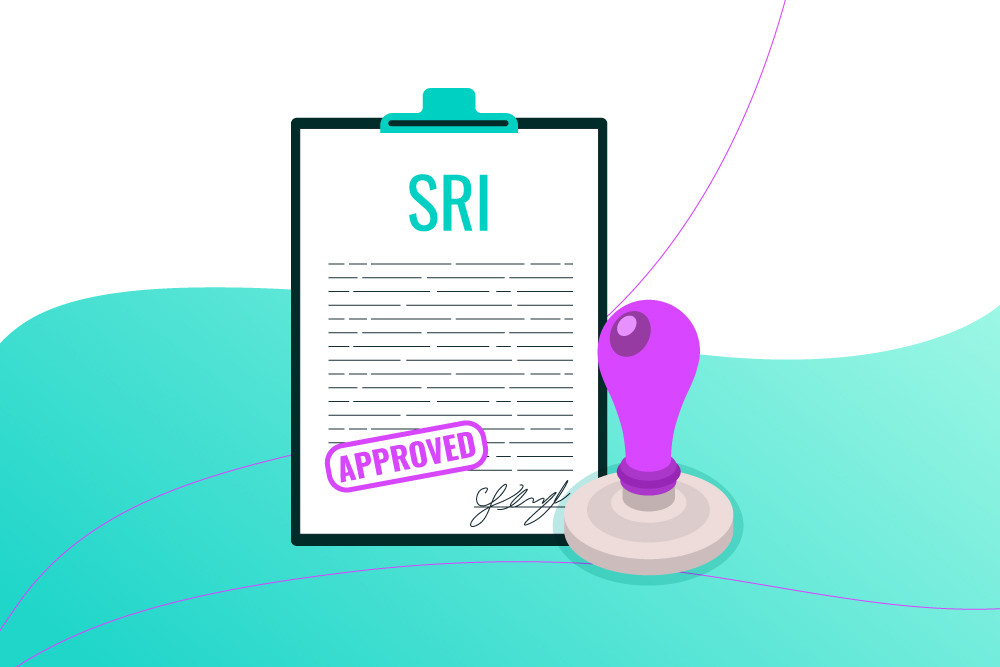 Socially Responsible Investing Gets Legitimized With CSRIC Designation for Financial Planners
2 min read
17 Nov, 2022
By Sultan White
Financial advisors aim to provide their clients with less risky, higher returns in the equity markets than the client would achieve on their own— even after the professional fees. The financial planning industry places a lot of emphasis on the client-advisor relationship, which is something that's sometimes lacking with new technologies like robo-advising and self-directed trading apps. Many investors prefer the friendly and cordial relationships they form with licensed professionals, which could be why wealth managers handle over $103 trillion in assets under management worldwide.
But lately, clients have begun demanding other types of returns on their investments, namely, environmental and social impact. This demand is pushing financial advisors to increase exposure to Environmental, Social, and Governance (ESG) investments, while others are simply rebranding existing funds as sustainable. As a younger, more socially-responsible generation of investors entrust their money with financial advisors and expect ESG returns, it is important that they know which financial professionals are qualified to give advice.
The Certified Financial Planner (CFP) Certification is one of the most recognized designations in the field, with 35% of professional advisors holding the certification according to The College of Financial Planning's recent survey. According to the survey, certifications like the CFP help financial professionals develop a deeper understanding of their work, a higher client pool, increased earning potential, and greater career satisfaction. But the CFP is just one type of certification. And as client demands transform over time — like the growing demand for ESG investing — new certifications are helping financial advisors stay with the times.
The Chartered Socially Responsible Investing Counselor (CSRIC®) Designation was developed in partnership with the Forum for Sustainable and Responsible Investment and is meant to market an advisor's ability to identify growth trends in sustainable investment, engage in shareholder advocacy, and apply ESG strategies across a mix of asset classes. To qualify for this mark, candidates must successfully complete the specialized course and pass a test, abide by ethical standards, comply with self-disclosure requirements, and complete continuing education within the two-year authorization period.
Currently, only 2% of advisors hold the CSRIC designation, signaling an extraordinary opportunity for advisors to capitalize on outsized consumer demand for ESG guidance. The market is already adjusting as CSRIC certified graduates have grown 122% annually since 2019. While there are many financial professionals well-versed in ESG who do not hold the CSRIC designation, if you are a potential client looking for trained advisors with shared values, the designation could aid in your search. In fact, some wealth management firms have truly leaned into the ESG movement by boasting fully-CSRIC-credentialled teams and company-level sustainability designations like the B Corp.
Beyond pairing impact investors with SRI advisors, these credentials help advance the movement by legitimizing and socializing ESG concepts into the industry mainstream.
∙ ∙ ∙
The views expressed are those of the author at the time of writing, are not necessarily those of the firm as a whole and may be subject to change. The information contained in this advertisement is for informational purposes and should not be regarded as an offer to sell or a solicitation of an offer to buy any. It does not constitute a recommendation or consider the particular investment objectives, financial conditions, or needs of specific investors. Investing involves risk, including the loss of principal. Past performance is not indicative or a guarantee of future performance. We do not provide tax, accounting, or legal advice to our clients, and all investors are advised to consult with their tax, accounting, or legal advisers regarding any potential investment. The information and any opinions contained in this advertisement have been obtained from sources that we consider reliable, but we do not represent such information and opinions are accurate or complete, and thus should not be relied upon as such. This is particularly true during periods of rapidly changing market conditions. Securities offered through Fennel Financials, LLC. Member FINRA SIPC.