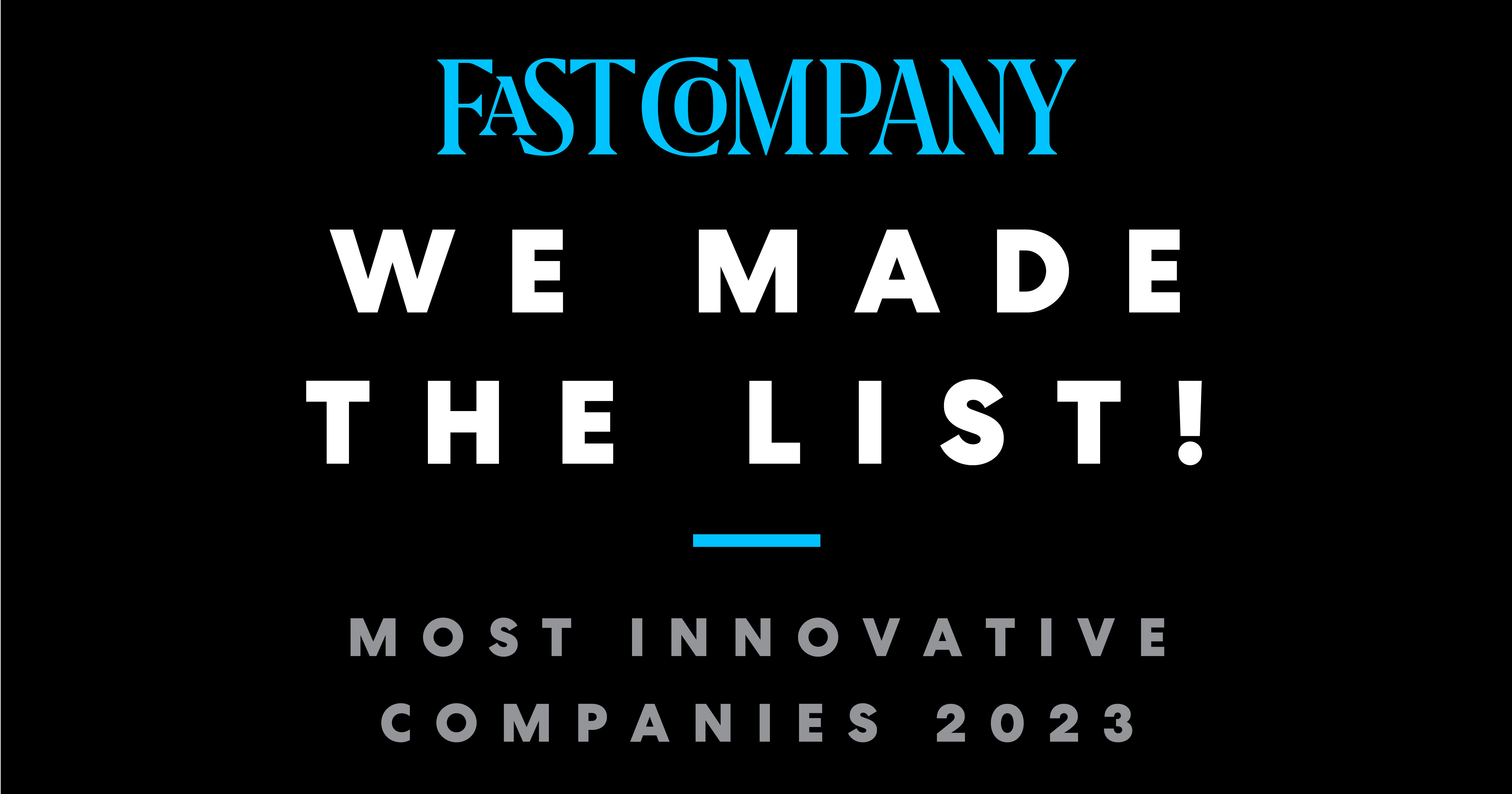 Fennel Named to Fast Company's World's Most Innovative Companies for 2023
3 min read
02 Mar, 2023
By Fennel
New York, NY– March 2, 2023, — Fennel, the investing platform that gives retail investors tools to better understand and engage with companies, has been named to Fast Company's prestigious list of the World's Most Innovative Companies for 2023.
Fennel joins a list of businesses paving the way in innovation and highlighting those at the forefront of their respective industries. These companies are setting the standard with some of the greatest accomplishments of the modern world. Fennel has been recognized as one of the world's most innovative in Personal Finance by Fast Company.
Backed by the founder of Acorns, Capital Factory, Temerity Capital Partners and more, Fennel has raised over $8M in capital and is on a mission to provide retail investors access to market knowledge on the Environmental, Social, and Governance (ESG) impacts of the companies they invest in. In addition, Fennel does not lend out users' securities ensuring that the individual retains their right to vote during the shareholder voting processes. Out of principle, Fennel does not accept payment for order flow (PFOF), which sets it apart from other commission-free trading apps.
"Innovation is at the heart of everything we do at Fennel. Over the last eighteen months we have raised our Seed capital, built our team and launched a full functioning brokerage. It is because of our innovative team and passion in bringing information to retail investors that has allowed us to do so much in such a short period of time," Fennel CEO and Founder, Daniel Naim, shared. "By providing information about the companies they are investing in, retail investors are able to make lasting change with their money and votes and invest confidently in companies that align with their values. This allows for the retail investor to have true ownership."
In aligning with values, Fennel provides a community for retail investors to organize and develop investment tribes, surrounding the ESG topics most important to them. Fennel provides information about past and upcoming shareholder votes in order to show investors how they can play a part in guiding a company's decisions. The platform also allows investors to follow specific ballots to track their outcomes.
Fast Company's editors and writers sought out companies such as Fennel making the biggest strides around the globe as well as judged nominations received through their annual application process.
The World's Most Innovative Companies is Fast Company's signature franchise and one of its most highly anticipated editorial efforts of the year. It provides a firsthand look at the inspiring and innovative efforts of companies across all sectors of the economy.
"What a strange and thrilling year it has been to honor this year's Most Innovative Companies. This year's list compiles some of the most cutting-edge groundbreakers who are changing our world every single day, from legacy organizations like McDonald's to upstarts like MrBeast and institutions such as NASA. Everyone on this list does something completely, uniquely different, yet, they all have one thing in common: innovation," said Fast Company editor-in-chief Brendan Vaughan.
About Fennel
Fennel is a mobile investing app that helps people better understand a company's impact through digestible ESG data, as well as past and upcoming shareholder votes. With this information, Fennel allows investors to learn more about how companies operate and how they affect the world. Fennel refers to Fennel Markets, Inc., and Fennel Financials LLC. Securities offered through Fennel Financials LLC, member FINRA/SIPC.
About Fast Company
Fast Company is the only media brand fully dedicated to the vital intersection of business, innovation, and design, engaging the most influential leaders, companies, and thinkers on the future of business. Headquartered in New York City, Fast Company is published by Mansueto Confidential | Prepared by Bevel Ventures LLC, along with our sister publication Inc., and can be found online at www.fastcompany.com. Media Contact Bevel Caden Kinard fennel@bevelpr.com
∙ ∙ ∙
Disclosures
The information provided is for information purposes and should not be regarded as an offer to sell or a solicitation of an offer to buy any investment or financial product. It does not constitute a recommendation or consider the particular investment objectives, financial conditions, or needs of specific investors. The price and value of any the investments referenced and the income from such investments may fluctuate, and investors may realize losses on these investments, including a loss of principal. The risk of loss when trading any security can be substantial. You should therefore carefully consider, prior to making any investment decision, whether such a transaction is suitable for you in light of your investment objectives, financial circumstances, your tolerance to risks and your investment experience. Past performance is not indicative or a guarantee of future performance. Employing ESG strategies may not result in favorable investment performance. Fennel does not provide tax, accounting, or legal advice to our clients, and all investors are advised to consult with their tax, accounting, or legal advisers regarding any potential investment. The information and any opinions contained in this communication have been obtained from sources that we consider reliable, but we do not represent such information and opinions are accurate or complete, and thus should not be relied upon as such. Fennel Financials LLC is a broker-dealer registered with the U.S. Securities and Exchange Commission, a member of FINRA and a member of SIPC. The World's Most Innovative Companies of 2023 were selected by the editors of Fast Company. Applications were judged on relevancy, ingenuity, and current and potential cultural and business impact. Companies and nonprofits of all sizes were considered. An application fee was not paid to be considered for the award.
Contacts
Bevel
Caden Kinard
fennel@bevelpr.com